Welcome to Selecting the Best Solution
"A problem is a chance to do your best"— Duke Ellington

We have a design problem in hand - and a smorgasbord of solutions to choose from.

Now what?

On rare occasion, we will compare our design solutions one by one, to our design specification, and Voila! Only one will come out a clear winner, making our team's decision easy.

But, more often than not, we will run into a two-way, three-way, or other multi-way tie among multiple solutions where we must use a more sophisticated decision making or planning tool to pick among them. SWOT (strengths, weaknesses, opportunities, and threats) is one such planning tool that allows us to journey beyond the design specification for answers to selecting the best solution: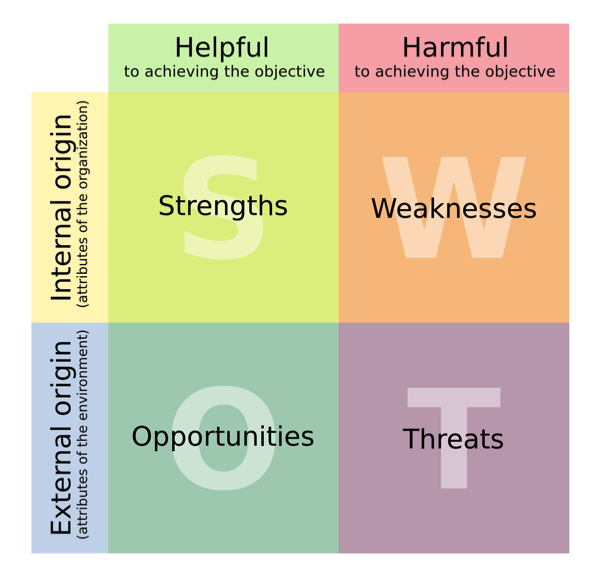 Acknowledgements:
This work was funded in part by the National Science Foundation (DUE-1245464). Any opinions, findings, and conclusions or recommendations expressed in this material are those of the author(s) and do not necessarily reflect the views of the National Science Foundation.