We have a unique capability of fabricating rough surfaces of different surface parameters. Our system consists of surface generation software and a CAD/CAM system. The milling machine has a resolution of less than 10 mm. The maximum surface size that can be fabricated with this system is approximately 20'x30'.



Optical System
A complete bistatic and fully polarimetric optical scattering system is also available for this project. This system is mounted on a 4'x8' optical bench and the data acquisition is completely controlled by computer. A 4x4 complete Mueller matrix is obtained by transmitting 4 different polarizations and measuring the scattered intensity using 6 different polarizers.





Microwave , MMW Material Characterization
We have extensive microwave equipment including Agilent/HP vector network analyzers (8510C, 8720E, 8722ET), an antenna range, and anechoic chamber. Our antenna range has been used for both teaching microwave classes and research involving the design of antennas. We have also developed a 75-110 GHz fully polarimetric bistatic scatterometer, 30-40 GHz radar, and circular microwave imaging systems. We have also developed hardware and software for microwave/millimeter-wave material characterization systems. These systems can be used for our experiments to verify our theoretical results. We have computer facilities for our numerical work on Monte-Carlo simulations, integral equation solutions, imaging, and metamaterial research.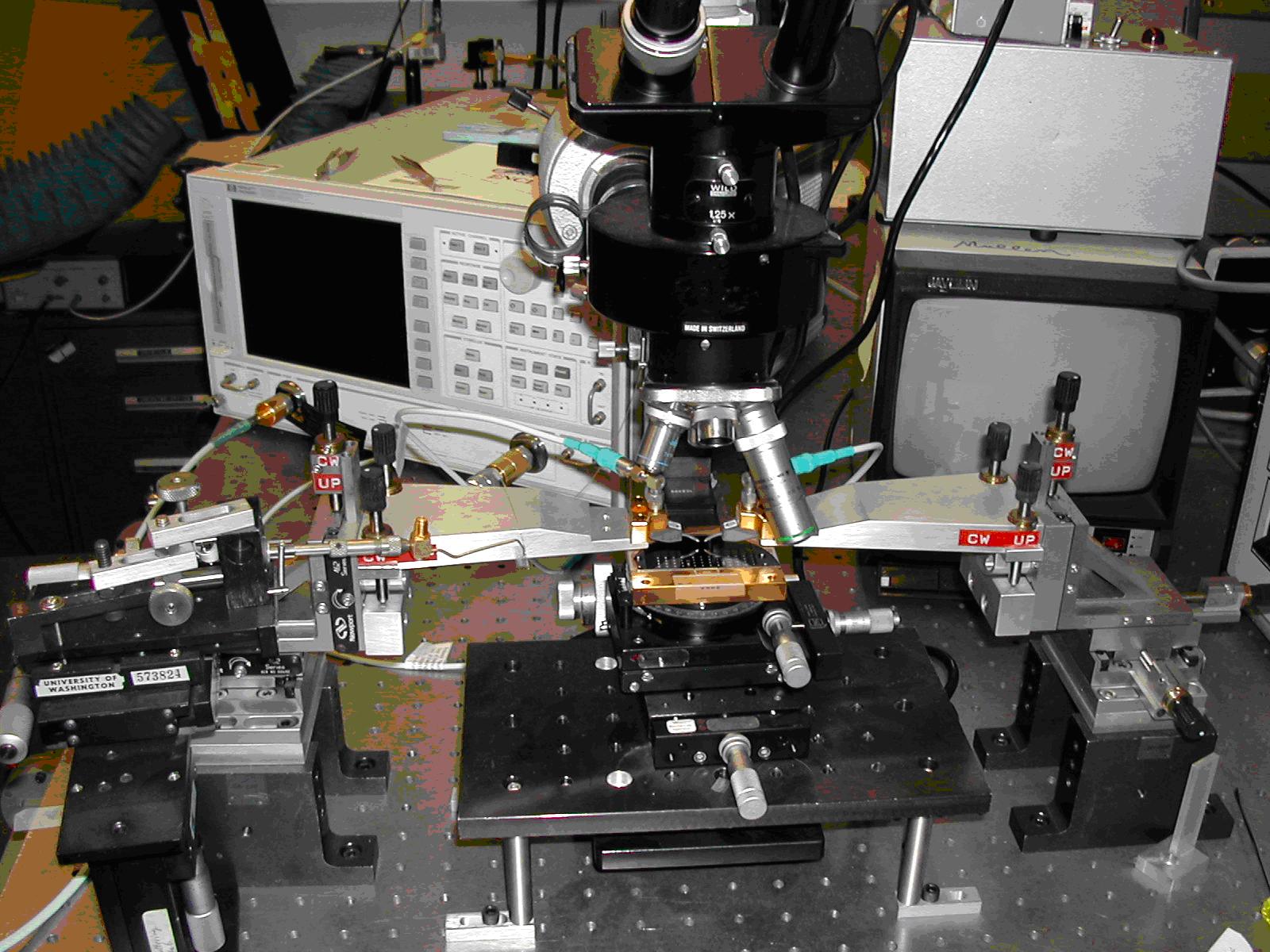 Microwave probe station for material and device characterizations.

Random rough surface created by computer-controlled surface milling machine.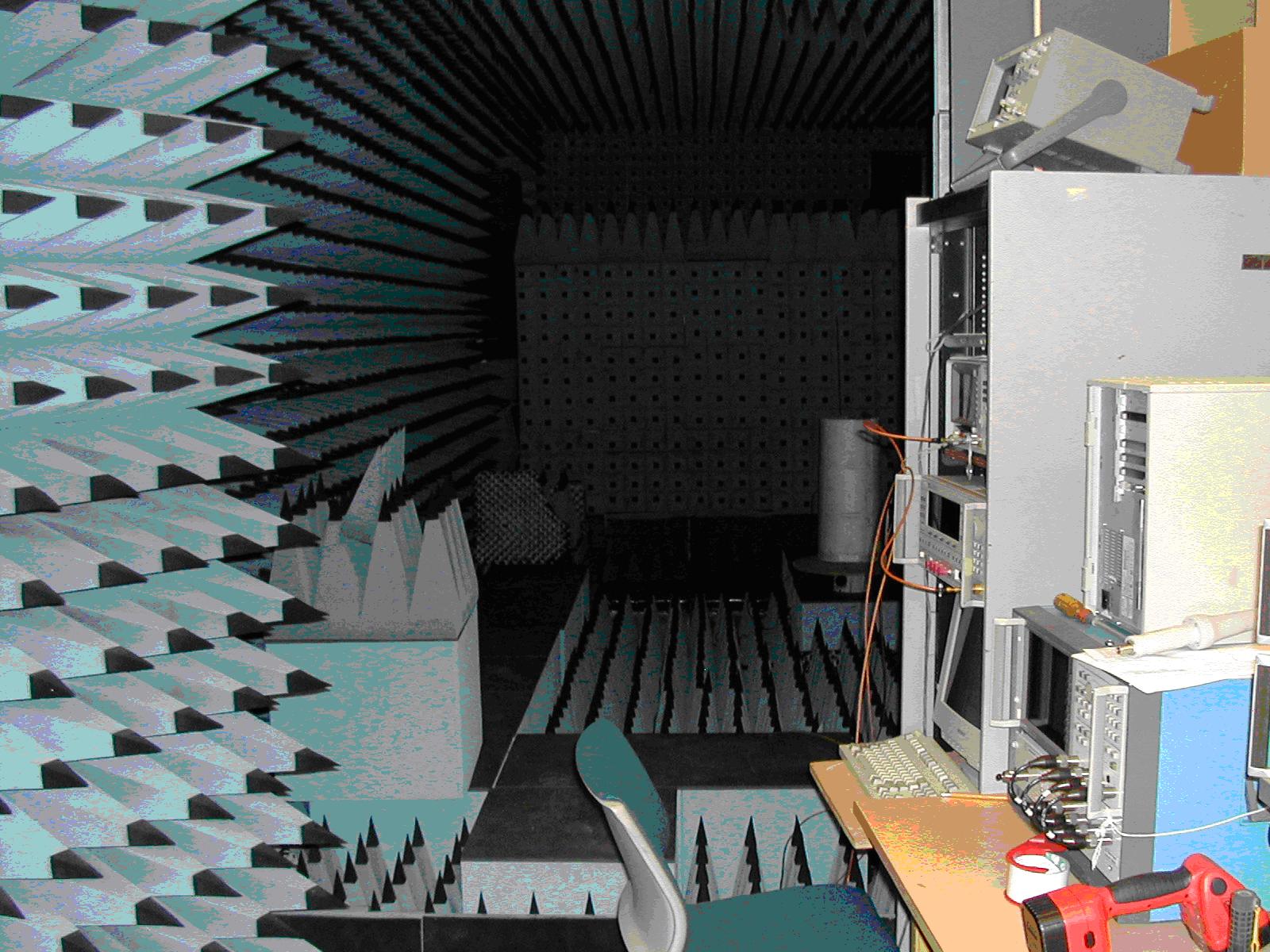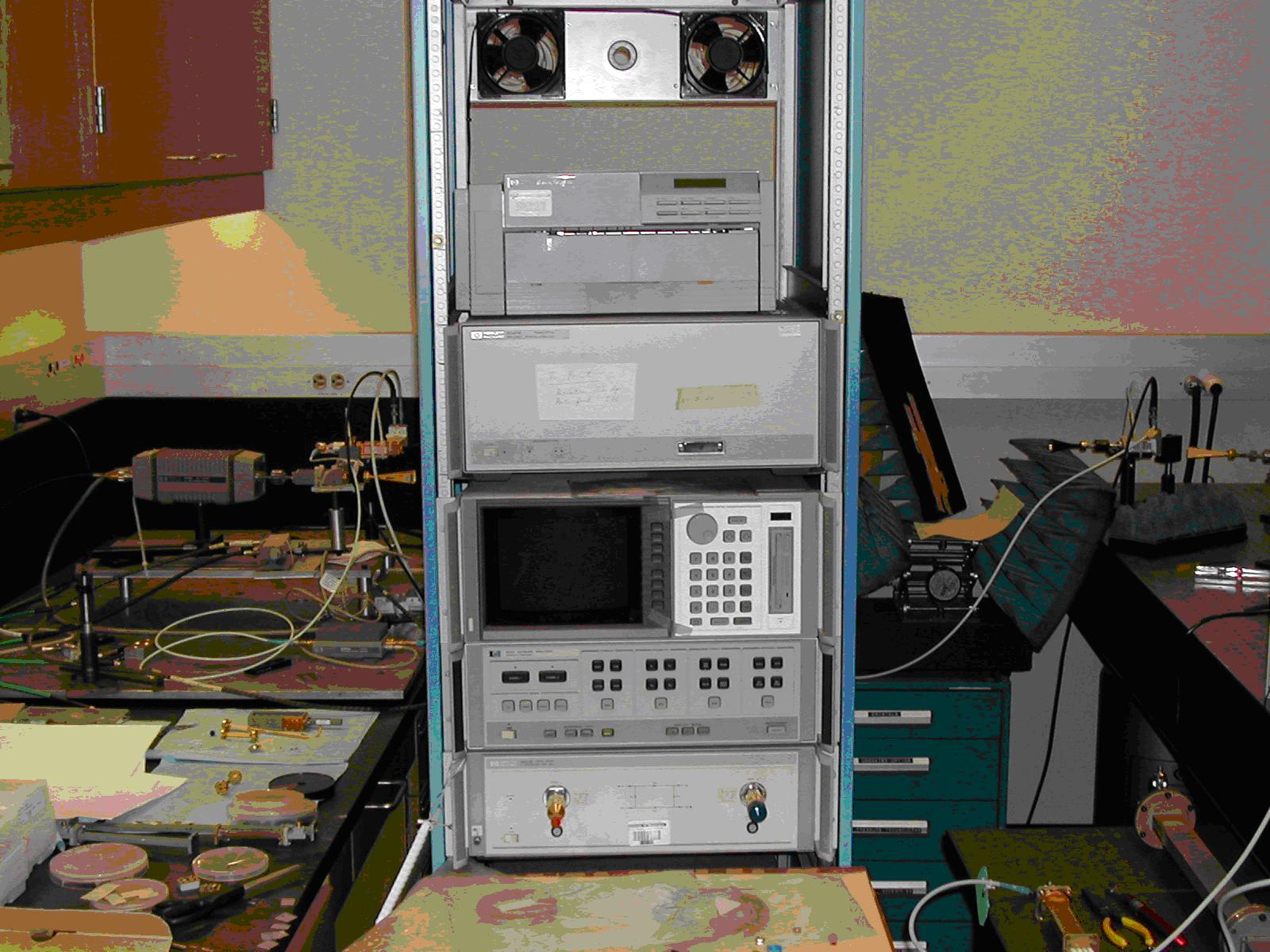 Left: Anechoic chamber and antenna measurement system. Right: W-band (75-110 GHz) and V-band (50-75 GHz) systems for transmission and reflection measurements.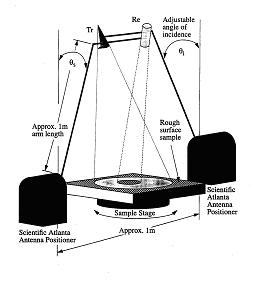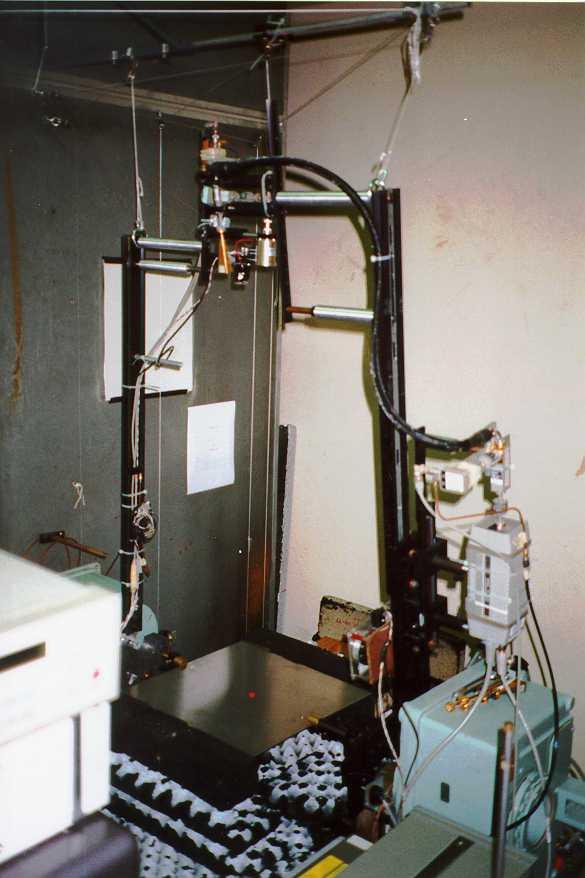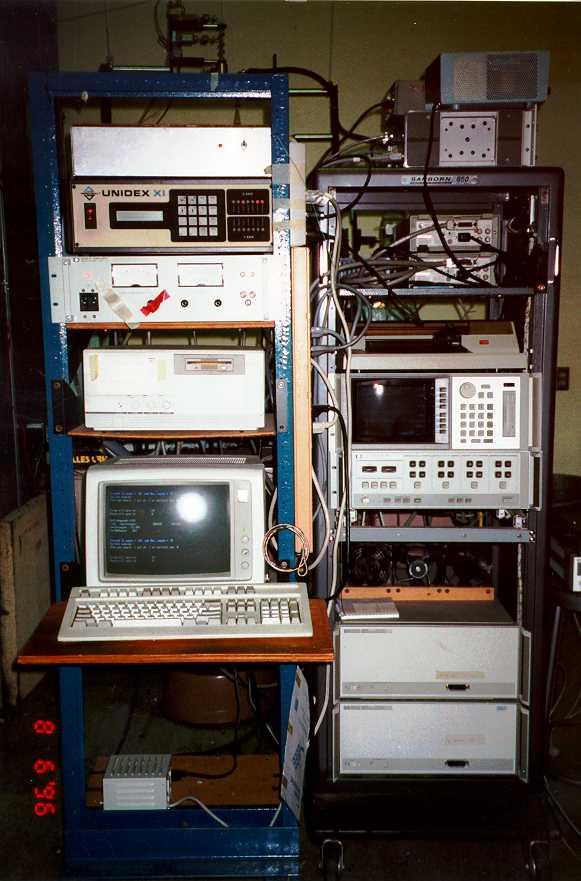 Millimeter-wave bistatic measurement system